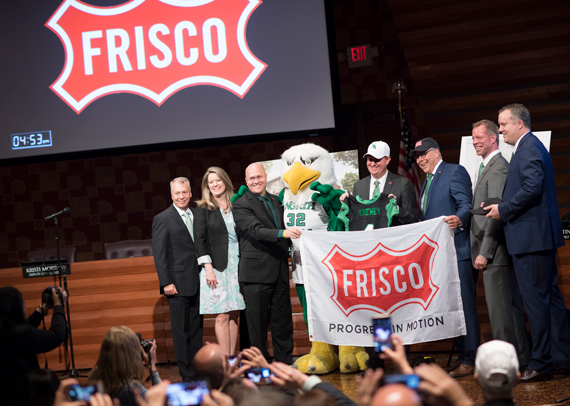 May 1, 2018
Dear UNT students,
UNT is expanding its presence and opportunities in Collin County to better serve students like you who have overwhelmingly told us about the need for more convenient access to top-quality educational experiences and the need for degrees that make you as marketable as possible when you graduate from our great university.
UNT has been offering more and more excellent higher education opportunities in Collin County since 2010, most recently with our offerings at the New College at Frisco. And this afternoon, UNT took an historic step in creating a partnership with the City of Frisco to bring the excellence and innovation of UNT to the people, communities and businesses of Frisco and Collin County through what ultimately will be a 100-acre branch campus designed to serve at least 5,000 students.
This initiative isn't just good for those of you who want the convenience of Frisco classes. This will make our entire university better, and improve the value of every UNT degree. The programs, creative partnerships and other opportunities we create in Frisco will no doubt influence programs here and ensure that we are providing the very best education to all of our students.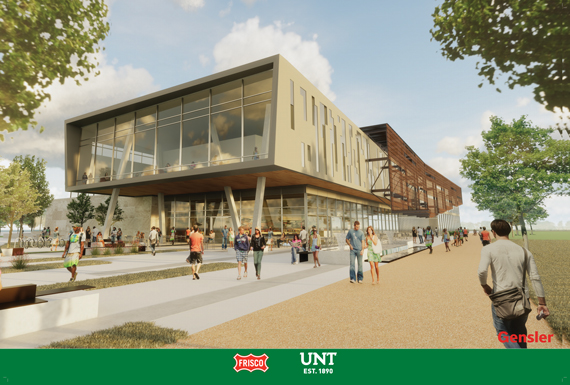 We will continue to offer programs at UNT's Hall Park location, and in Spring 2019 we will expand operations at UNT's Inspire Park, a 50,000 square foot building on 4.8 acres adjacent to the new land that will be developed. The first phase of construction on the new land, located at the southwest corner of Preston Road and Panther Creek, will begin no later than March 2022.
Our Frisco enrollment continues to grow and we are focused on creating flexible, seamless degree programs that are responsive to student needs. Classes leading to degrees at the undergraduate and graduate level are available. UNT's offerings in Frisco are perfect for students seeking careers in business, education, design, analytics and sports.
If you can't wait for the new branch campus, registration at the UNT New College at Frisco in Hall Park is underway for summer and fall offerings. You can learn more at unt.edu/newcollege or call 972-668-7100 or email UNTFrisco@unt.edu. For questions about specific programs, contact the UNT Office of Advising Services at 940-565-3633 or email untadvising@unt.edu.
UNT Proud,
Neal Smatresk
President


Jennifer Cowley
Provost