More information for future...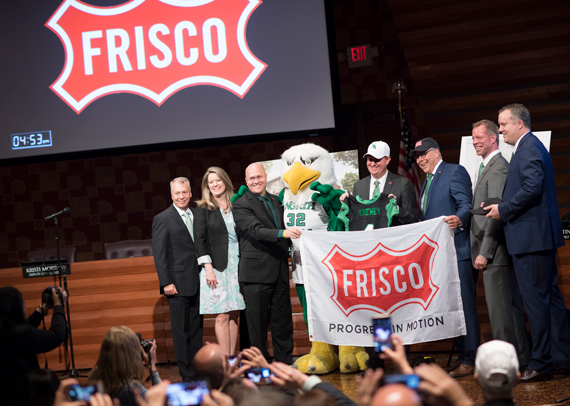 Unanimous approval of a new 'public-public' partnership between the City of Frisco, its Frisco Economic and Community Development Corporations and UNT makes way for what will ultimately be a branch campus to serve at least 5,000 students, providing higher education and research opportunities for future generations.
Innovative. Diverse. One of a kind.
UNT is more than a place. UNT is a state of mind. Here, knowledge grows. Ideas become discoveries. And opportunities are boundless. At UNT you'll get a great education, surrounded by faculty and students who inspire you and help you succeed.
Let us show you what a Tier One Research University education will do for you.
With 103 bachelor's, 86 master's and 38 doctoral degrees, it's no wonder UNT is the leading university in the North Texas region.
Search our majors, degrees and programs...
Explore our 14 Colleges and Schools
Schedule a Tour of our beautiful campus
Apply Now to join our Mean Green family
Plan ahead to attend First Flight Week Aug. 19-26

First Flight is UNT's official welcome program designed to help new students begin your college experience on the right foot. Programs prepare your for upcoming educational opportunities and allow you to let loose and meet new friends.

Transfer students: there's still time for Orientation!

Orientation is your first step in successfully transitioning to UNT. All new undergraduate students are required to attend an orientation session.

Fall 2018 classes begin Aug. 27!

It's not too late to register for your fall classes. We can help you get the classes you need and help you succeed when you get here.
Events Calendar
A cultural hot spot in Denton, UNT features world-class performance facilities, esteemed faculty artists and internationally recognized guests. Experience what UNT has to offer.
22
Years in a row named one of America's 100 Best College Buys®
7th
Best College Town in the nation according to 247WallSt.com
72
Academic programs ranked among the nation's Top 100