EIS Student System upgrade is complete
The UNT System IT Shared Services has completed the upgrade to the EIS Campus Solutions Student Information System, my.unt.edu.
The system has been tested and confirmed that the upgrade was successful.
All EIS portals are now available for use.
The upgrade changed and improved the student and faculty self-service user experience of the EIS Student System (my.unt.edu). The URL for students and faculty to use for academic purposes remains the same, my.unt.edu, but the login URL for employees to use the system for HR purposes has changed to my.untsystem.edu. The upgrade minimally affected the look and functionality of the employee self-service interface.
Users with access to multiple categories will be able to easily switch from one platform to another without having to log in to a second location. For example, a student who is also an employee can log in to my.unt.edu and switch to the employee platform via a single drop-down menu.
For more information call the Help Desk, 940-565-2324 or email:helpdesk@unt.edu. You can also find multiple support options online.
Check out the Basic Staff Navigation User Guide .
The first time you log in to myUNT after the upgrade, you must clear your cache to ensure optimal system performance. Learn how to clear your cache when you start using the new my.unt.edu.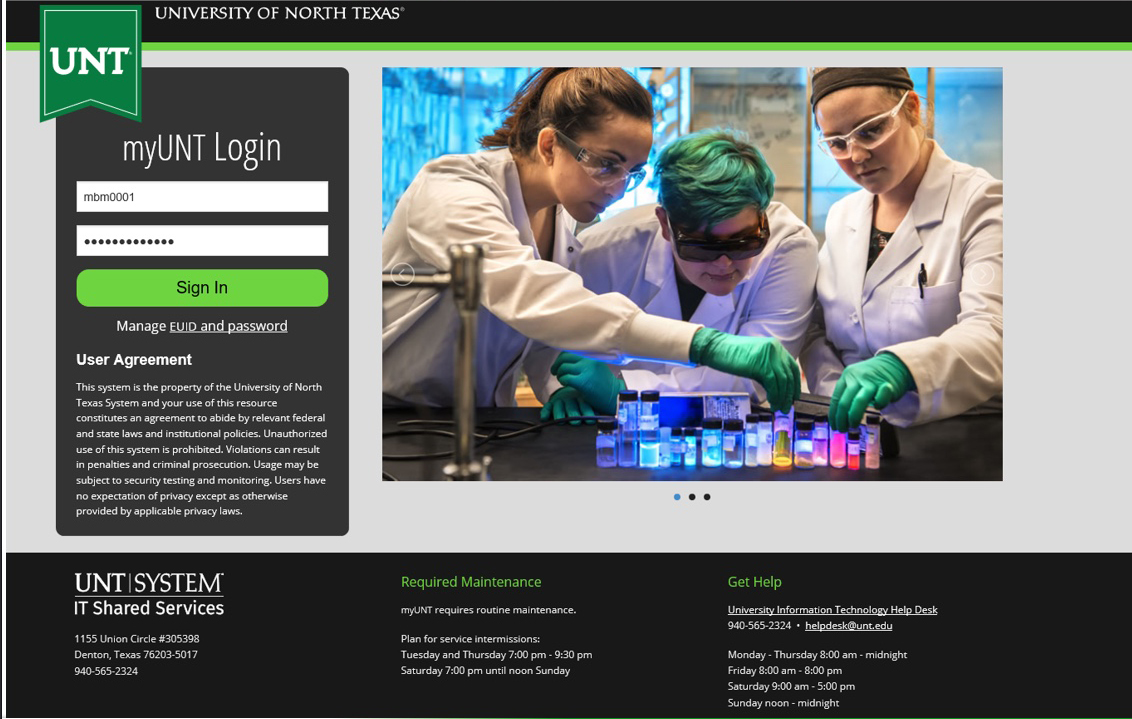 The new my.unt.edu login page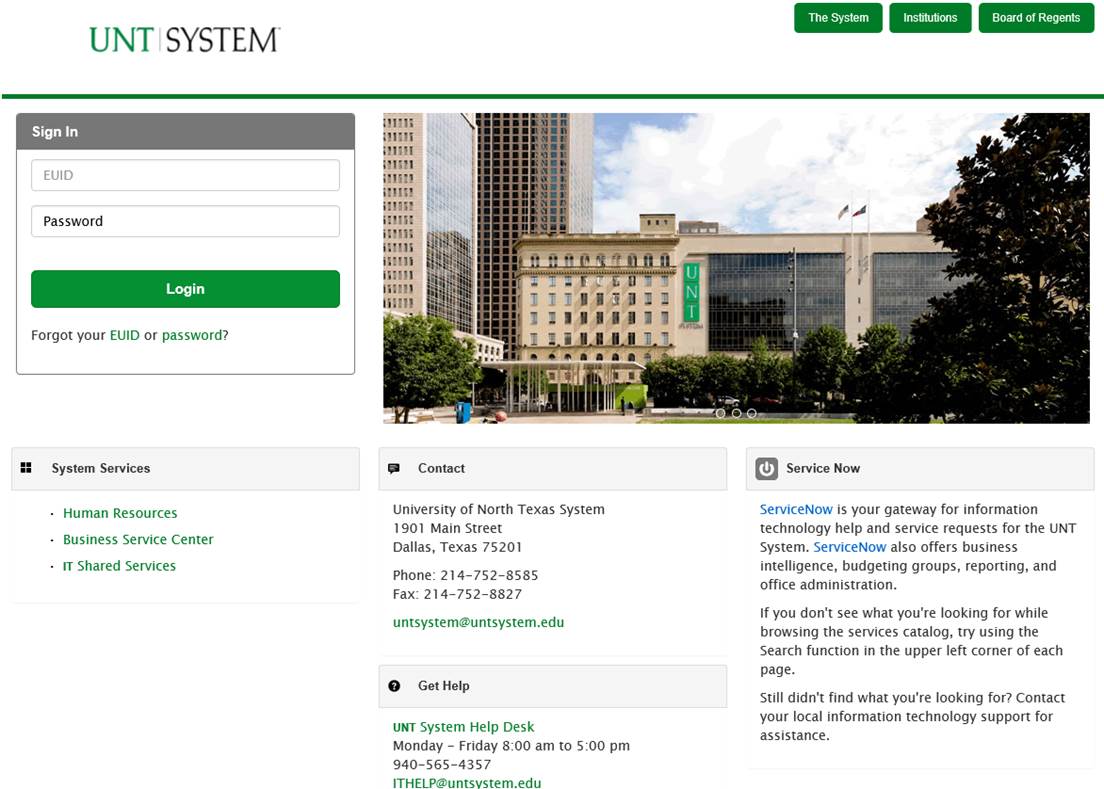 The my.untsystem.edu login page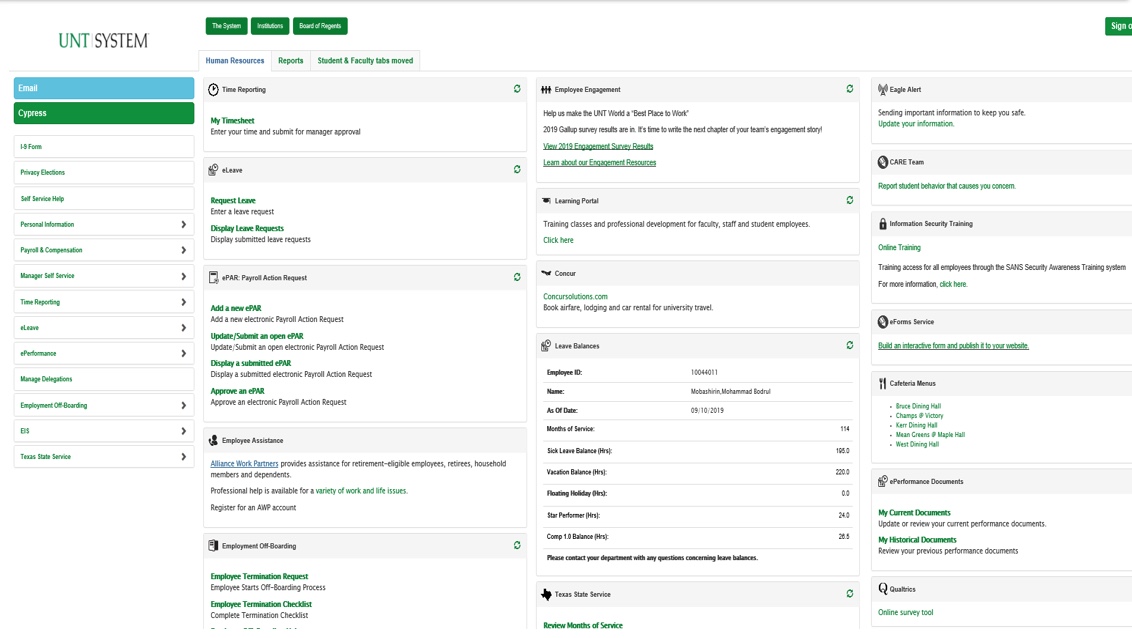 The look and feel of the my.untsystem.edu HR Portal remains mostly unchanged.
This is what the my.untsystem.edu Reports tab looks like.