This week our Ambassadors are sharing their favorite spots on campus to get a little peace and quiet while they hit the books:
The Willis Library Basement
Also affectionately known as "the dungeon," some say the lack of cell phone reception in the basement of the Willis Library makes it the perfect place to escape distractions.
Recommended by:
---
Eagle Commons Library
Located in Sycamore Hall, the Eagle Commons Library is home to the government documents, law, political science, geography and business collections and is also UNT's Funding Information Network location.
Recommended by:
---
---
University Union South Balcony
With 200-plus days of sunshine a year, there are plenty of opportunities to get some fresh air while you hit the books, and this balcony's view of the south lawn make it the perfect place to do just that.
Recommended by:
---
---
Willis Library Third Floor
With four floors to choose from above the Willis Library basement, why did Eagle Ambassador Julissa single out the third floor? It's a safe bet the alcove windows on either side of the floor played a part.
Recommended by:
---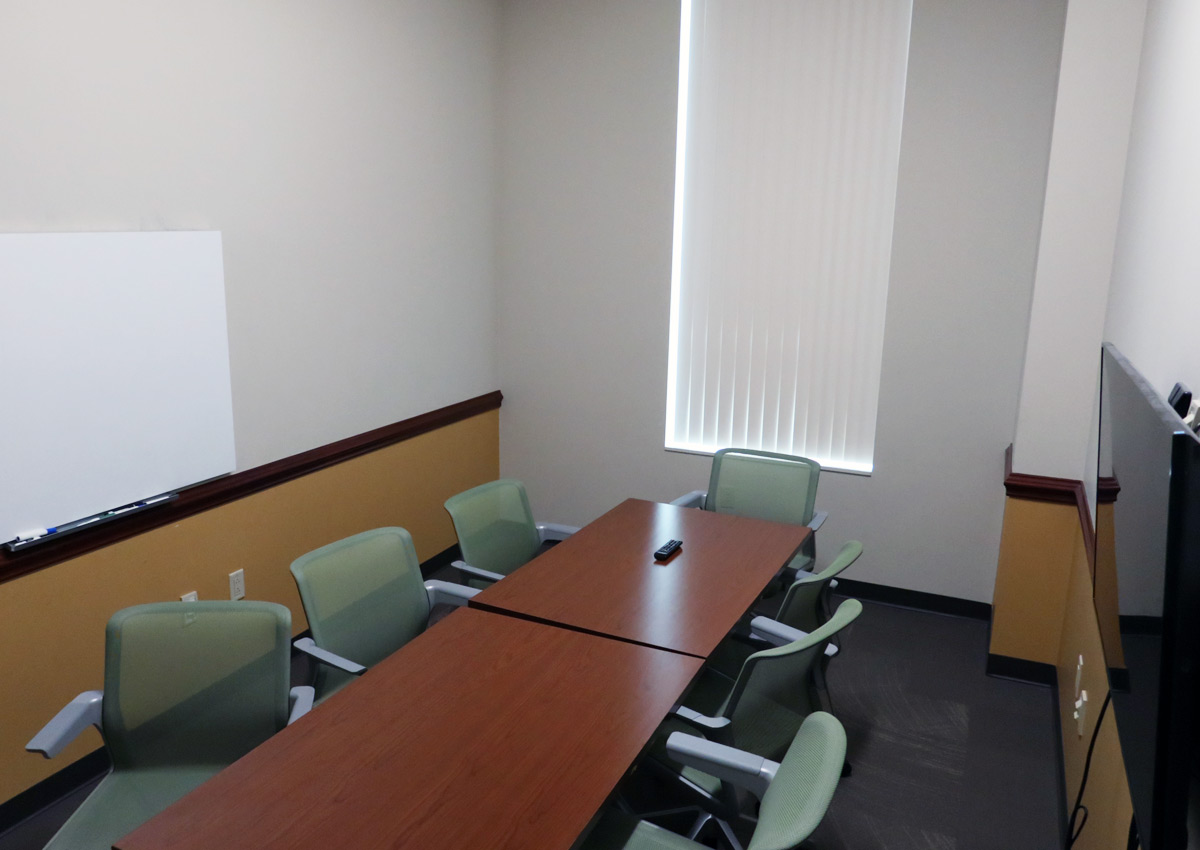 Residence Hall Study Rooms
If you're living on campus, you don't have to go far to find some peace and quiet, with several residence halls offering study rooms among their amenities. They're perfect for group study sessions with friends, especially on rainy days when you don't want to trudge across campus.
Recommended by:
---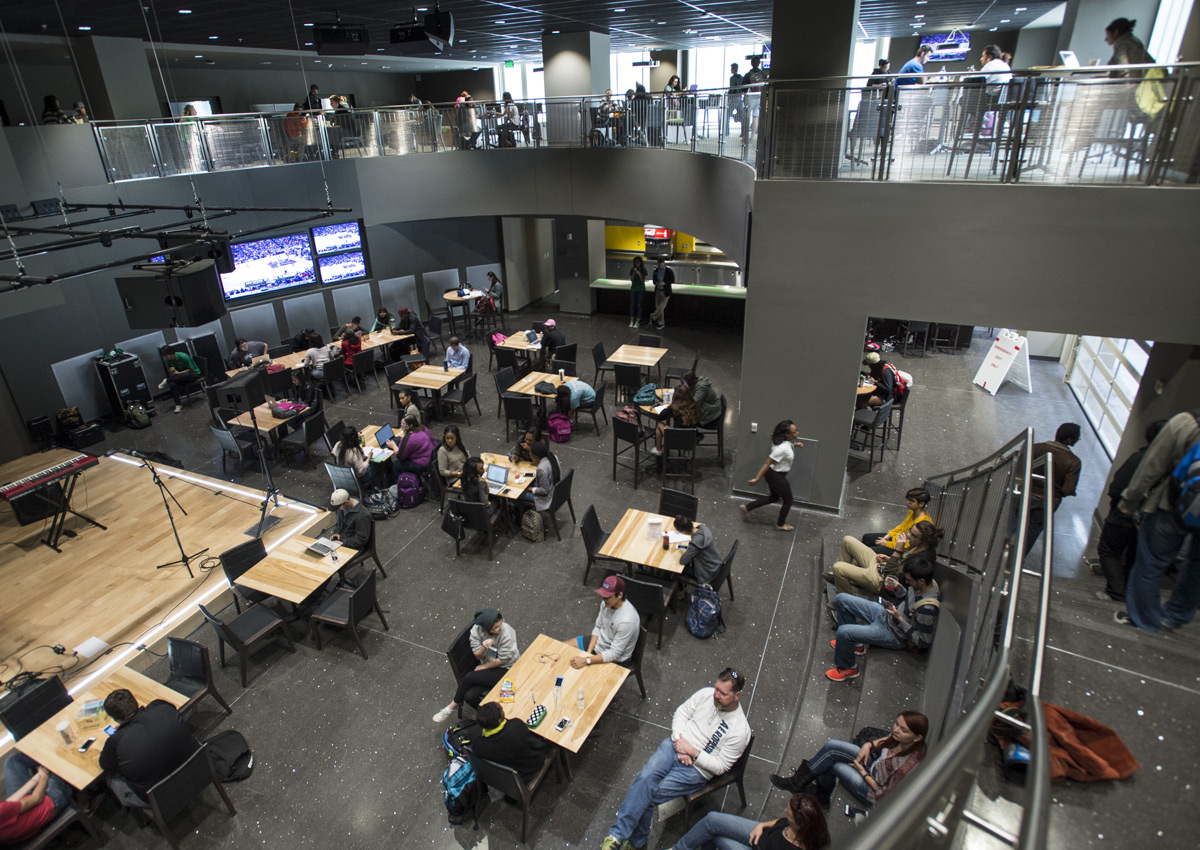 Top Floor of the Syndicate
Music is a go-to study aid for many students, and what better music to serve as the backdrop to your learning than that of our Grammy-nominated One O'Clock Lab Band and several other Lab Bands and Jazz Ensembles as they perform in the Union Syndicate throughout the week?
Recommended by:
---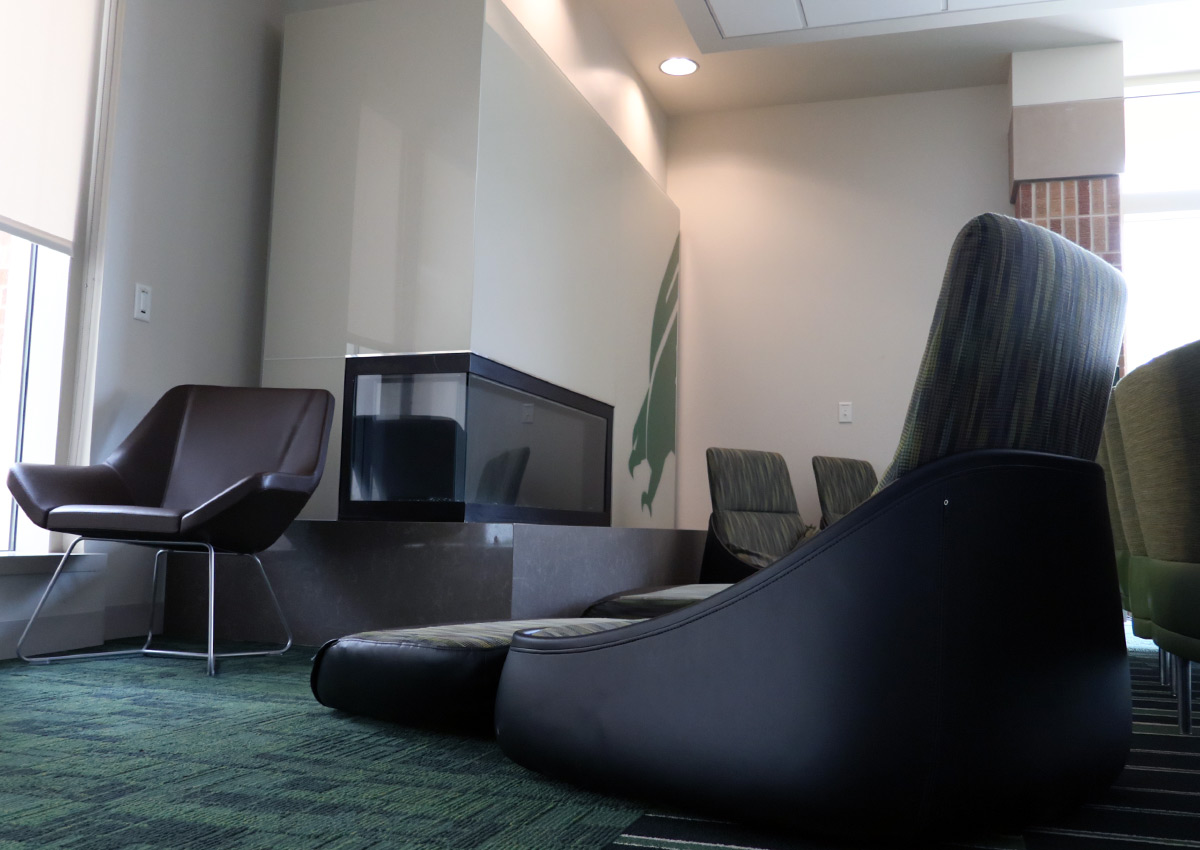 Union (Third Floor)
The Student Org Space was designed to provide a place where UNT's 425+ student organizations can meet, plan and work on projects. The fireplace in the back corner of the space also happens to be a fantastic place to study, especially when the weather gets colder (yes, it eventually gets colder).
Recommended by: