Welcome to UNT 101, a weekly series to prepare you to hit the ground running for your new life at UNT. We've interviewed Eagle Ambassadors (read: UNT aficionados) about everything from the best places to study to the best spots in DFW. Let their answers be your guide to joining the Mean Green family.
This week our Ambassadors are sharing their favorite spots on campus to get a little peace and quiet while they hit the books:
The Willis Library Basement
Also affectionately known as "the dungeon," some say the lack of cell phone reception in the basement of the Willis Library makes it the perfect place to escape distractions.
Recommended by:
---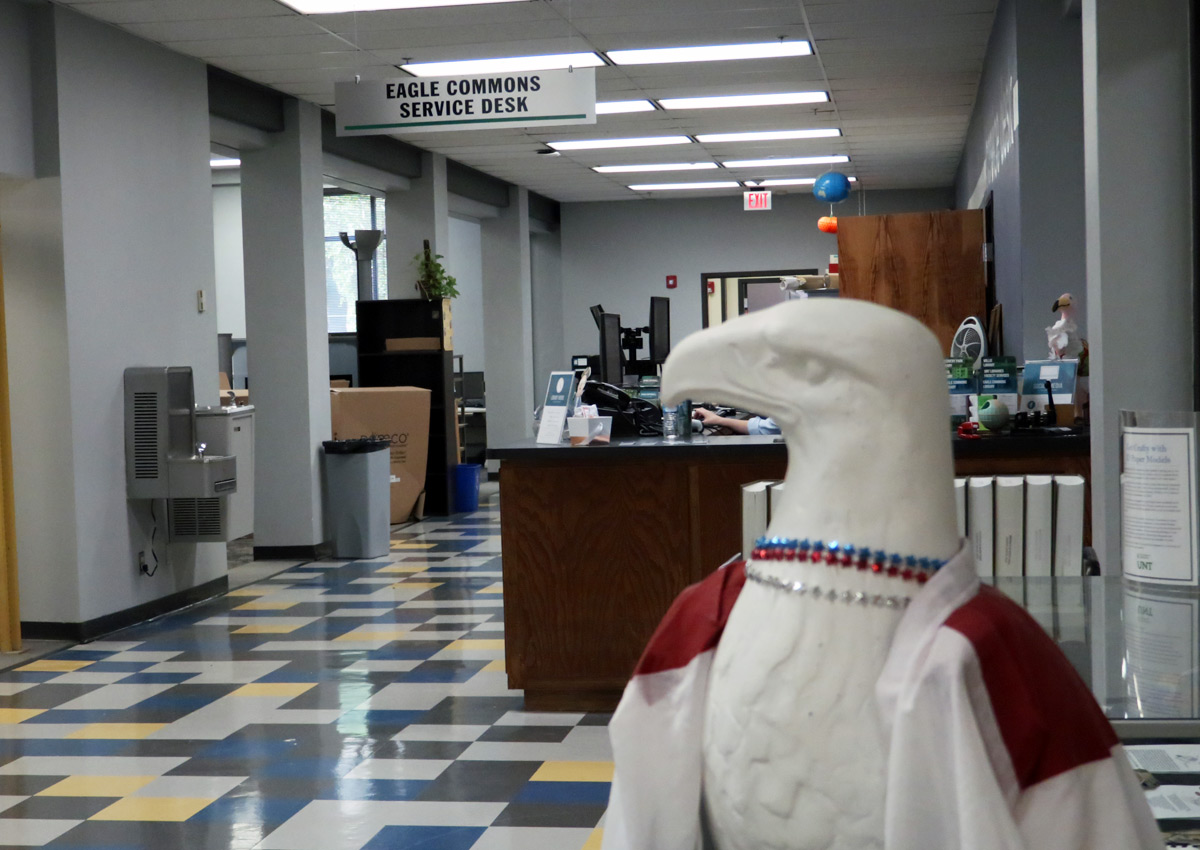 Eagle Commons Library
Located in Sycamore Hall, the Eagle Commons Library is home to the government documents, law, political science, geography and business collections and is also UNT's Funding Information Network location.
Recommended by:
---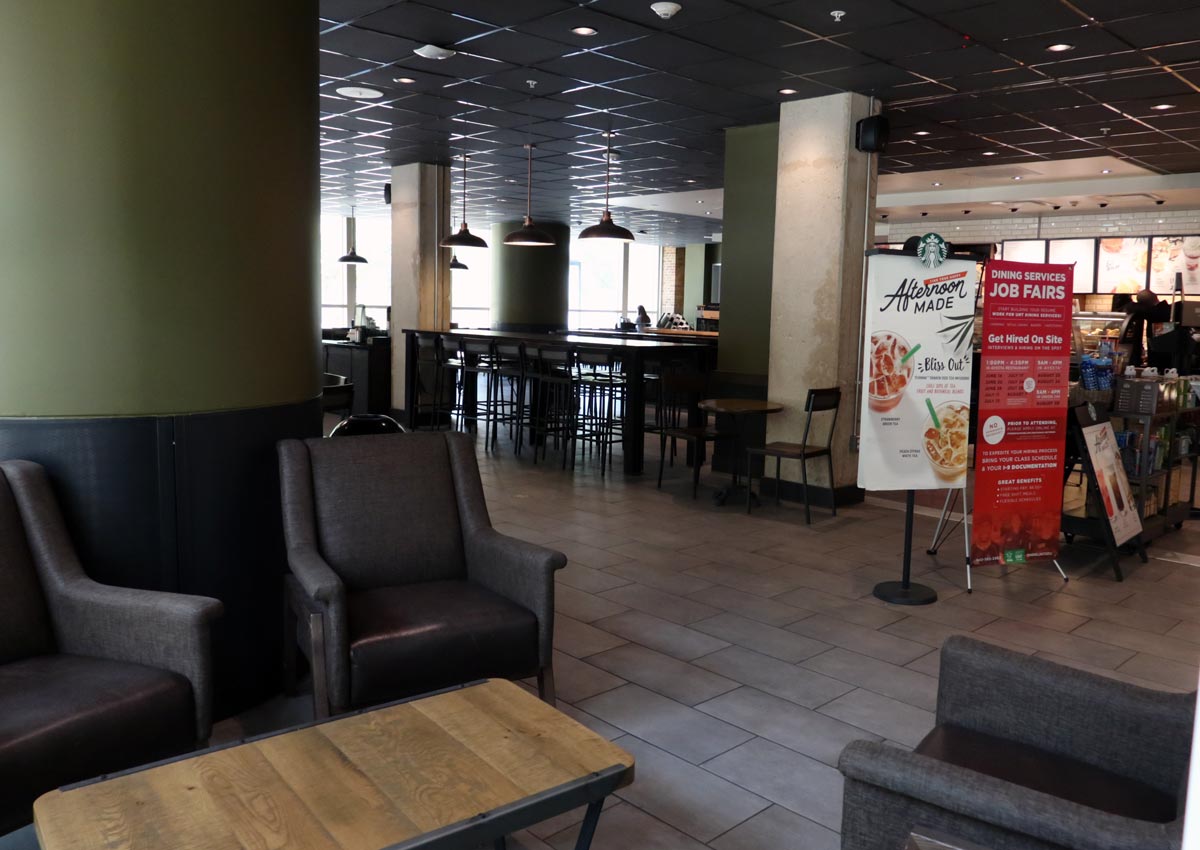 Coffee Shops
Coffee is a major factor in the college lifestyle. It's no wonder Eagle Ambassadors Caroline and Sam picked coffee shops like Starbucks in the Union and The Study in Willis Library as their favorite places to hit the books. Not only can you focus on your work, but you can also grab a quick espresso while you're there.
Recommended by:
---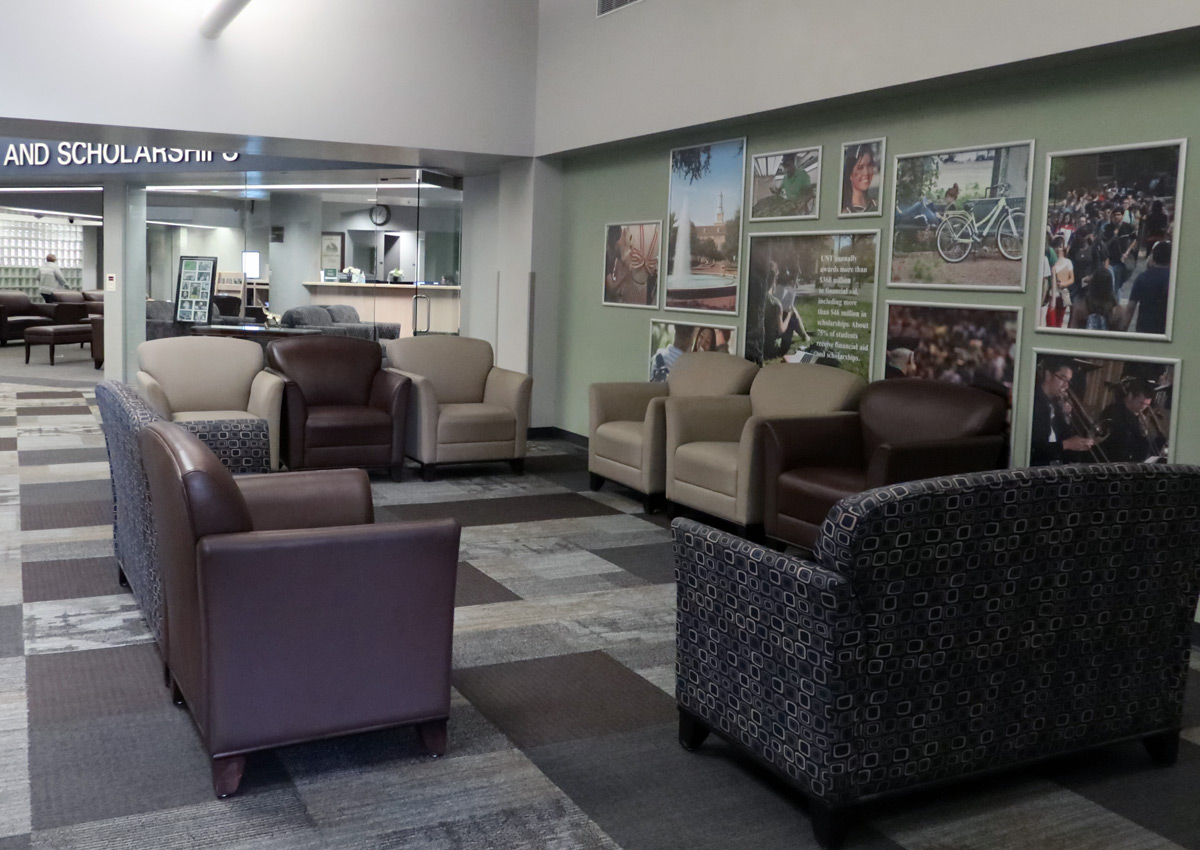 Eagle Student Services Center (after dark)
The ESSC offers many service for students, including a great place to study when all the offices are closed in the evening. Since this building is located in the center of campus, it's also very easy to get to.
Recommended by:
---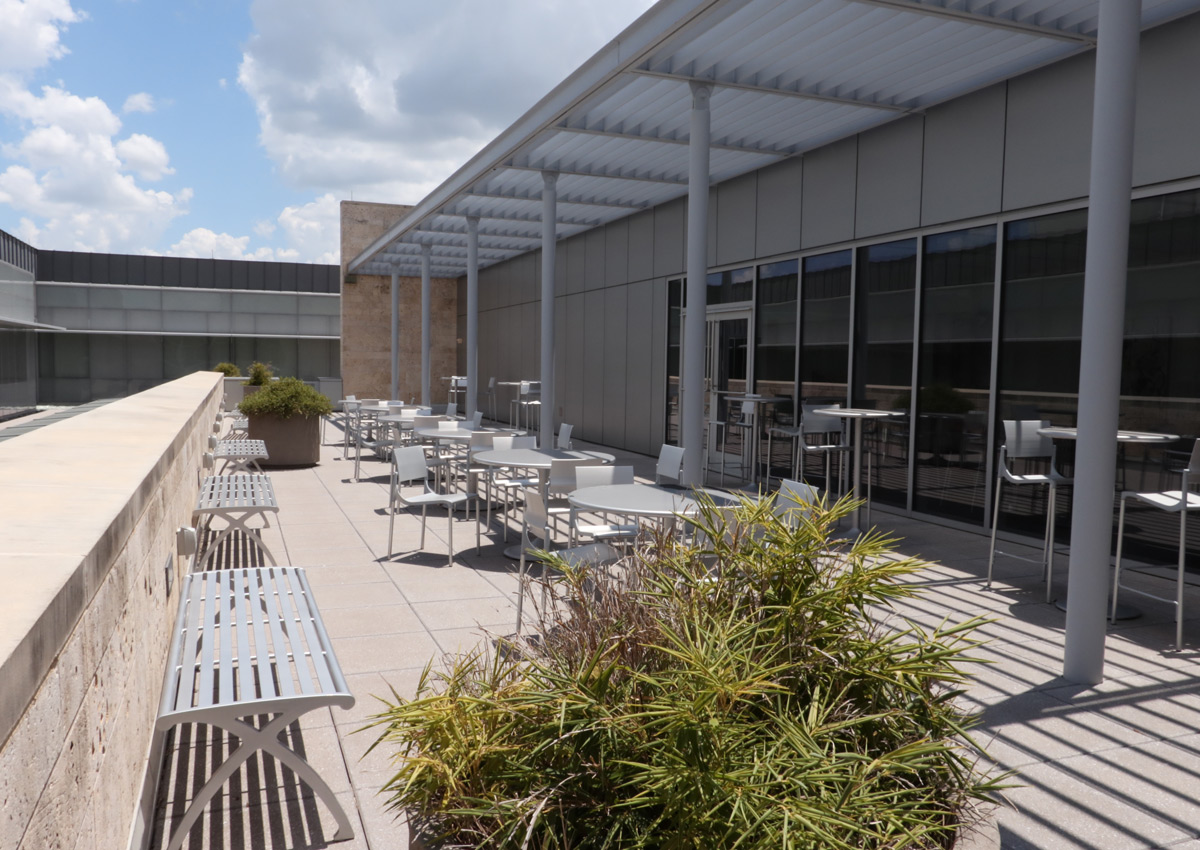 Business Leadership Building Rooftop Terrace
It's not all business in the Business Leadership Building, as the rooftop garden offers a place for students to study in a more relaxed atmosphere.
Recommended by:
---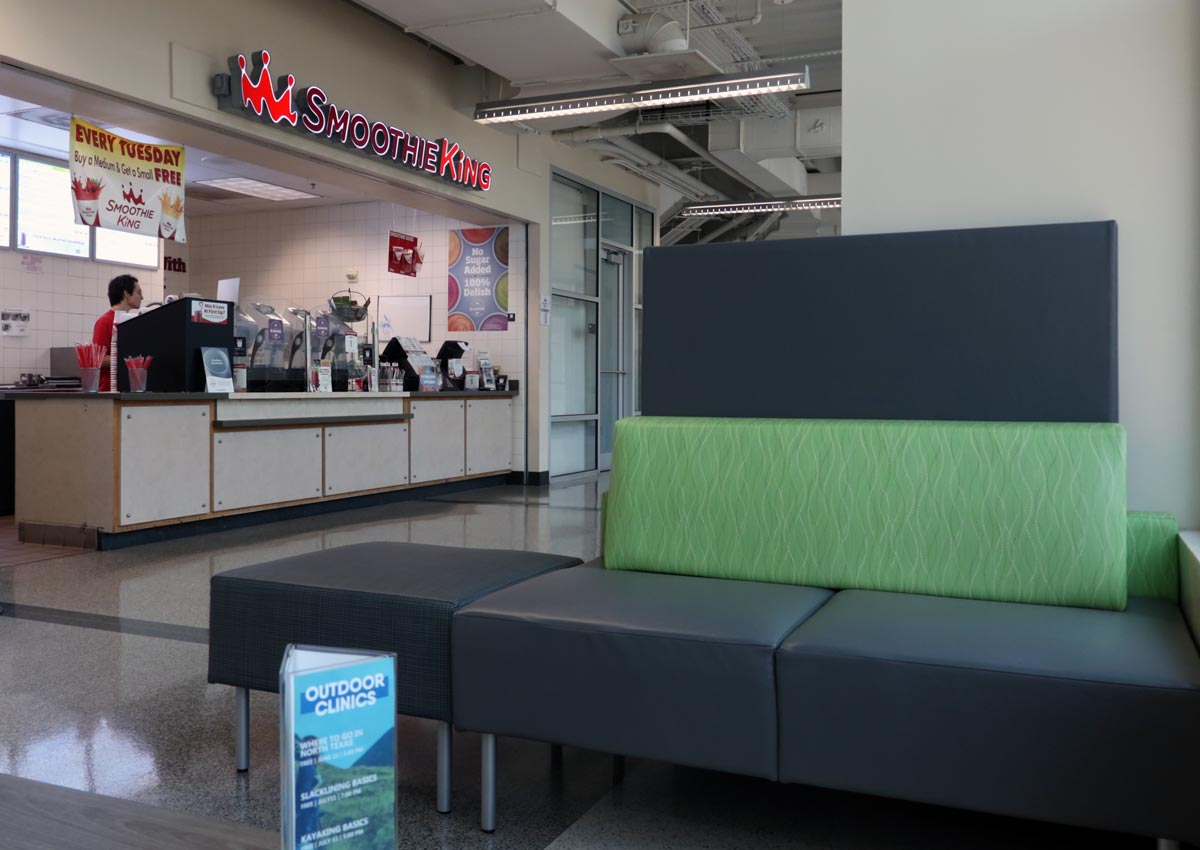 Pohl Recreation Center in front of Smoothie King
The Rec Center is home to more than just exercise equipment. It also houses a Smoothie King on campus that is perfect for refueling after a workout or fueling up for a study session.
Recommended by:
---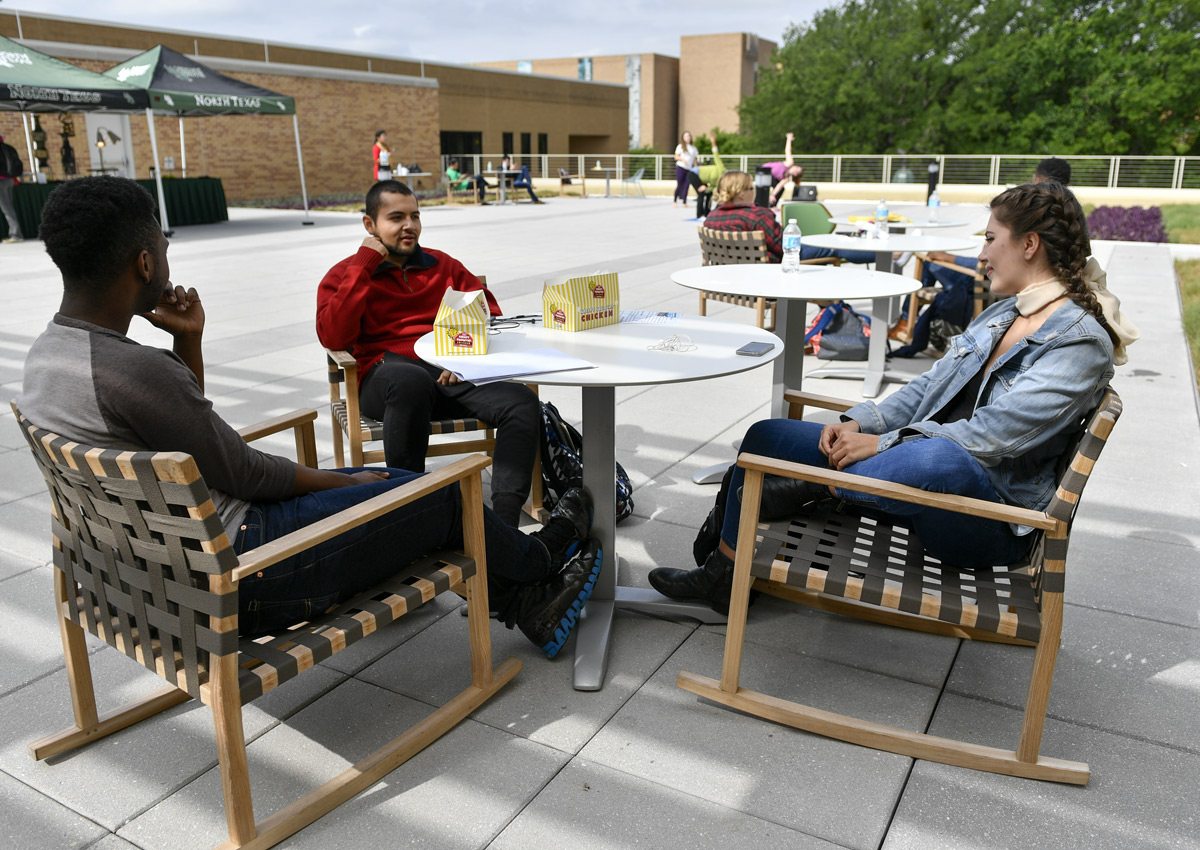 University Union Rooftop Garden
With 200-plus days of sunshine a year, there are plenty of opportunities to get some fresh air while you hit the books, and this balcony's view along with its beautiful garden, make it the perfect place to do just that.
Recommended by:
---
Apogee Stadium
Football games aren't the only thing that Apogee Stadium is good for. According to Eagle Ambassador Wil, it's also a good place to study for your classes. What a great way to stay productive and show a little bit of Mean Green pride.
Recommended by: