Welcome to UNT 101, a weekly series to prepare you to hit the ground running for your new life at UNT. We've interviewed Eagle Ambassadors (read: UNT aficionados) about everything from the best places to study to the best music venues in town. Let their answers be your guide to joining the Mean Green family.
Every college has its own traditions and experiences that make it unique. We asked our ambassadors to tell us something every UNT student should experience at least once, and there was a clear leader:
Homecoming Bonfire
A tradition that dates back nearly a century, the bonfire is built and guarded by the Talons student org and lit as the culmination of a week of spirit events leading up to the Homecoming football game.
Recommended by:
Alyssa
Caroline
Taylor
Tori
---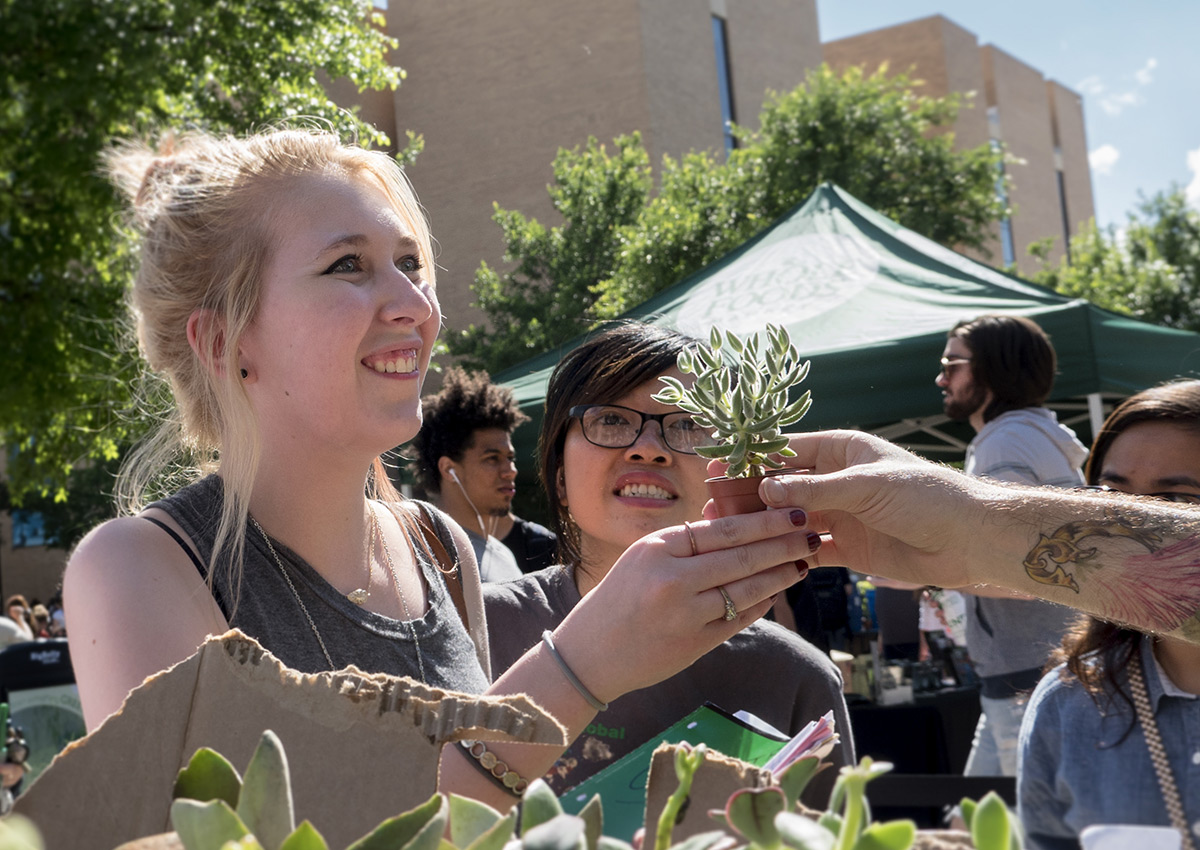 Earth Fest
At UNT, We Mean Green, which means we take Earth Day to another level every spring with our own Earth Fest complete with music, plants and giveaways.
Recommended by:
---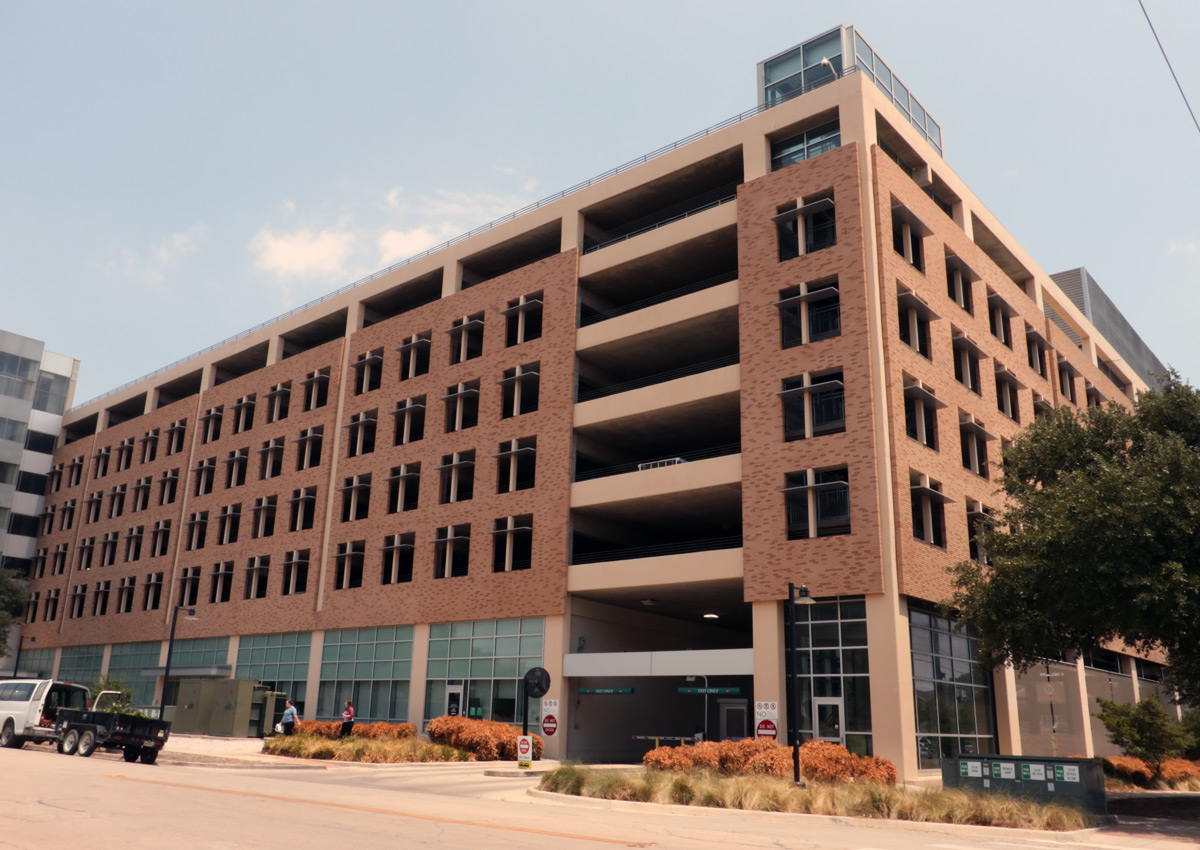 Dancing on top of Highland Street Garage
College can get pretty stressful. Sometimes you have to find ways to unwind and enjoy yourself along the way. Which is why going to the top of the Highland Street Garage and dancing your heart out is a must-do during your time at UNT.
Recommended by:
---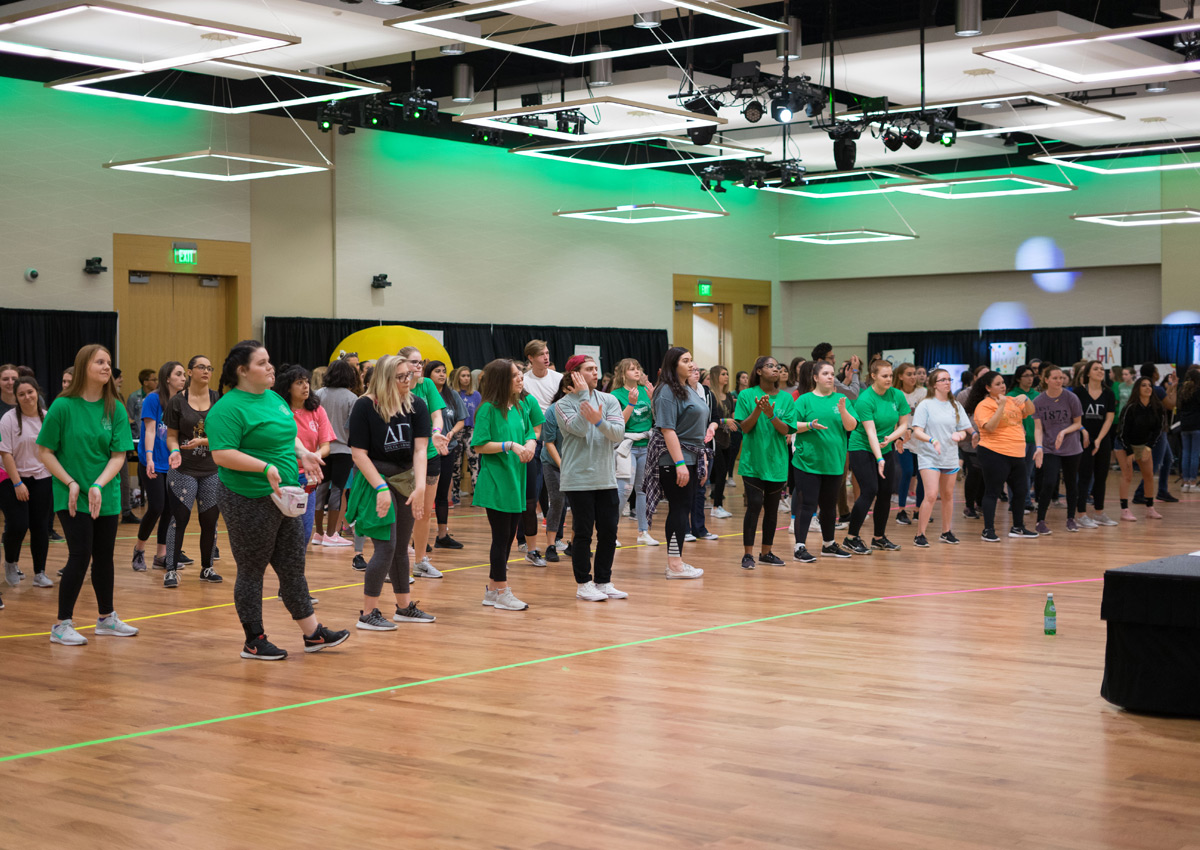 ---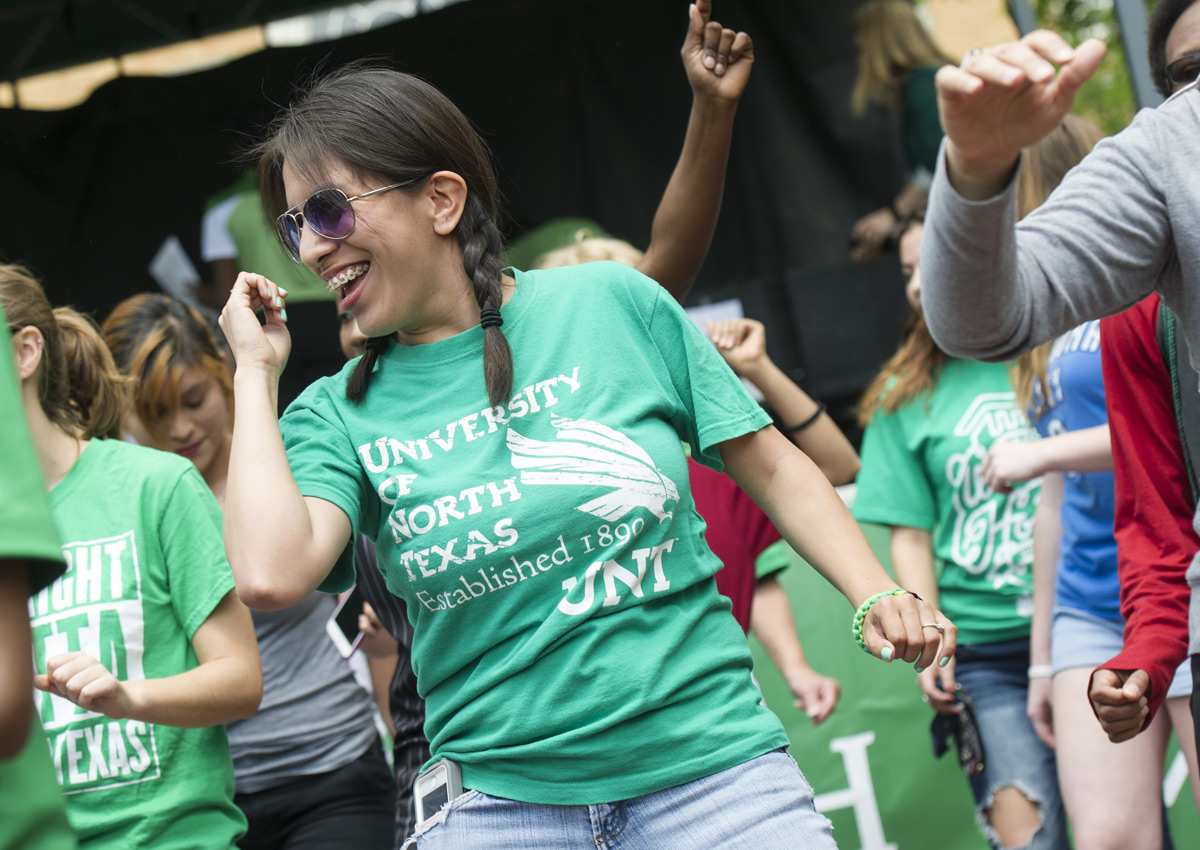 Free T-Shirts
Mean Green Pride is an extremely important tradition at UNT. That's why there's always a chance to get free UNT swag on campus. Don't worry if you miss one opportunity, there will be plenty more.
Recommended by:
---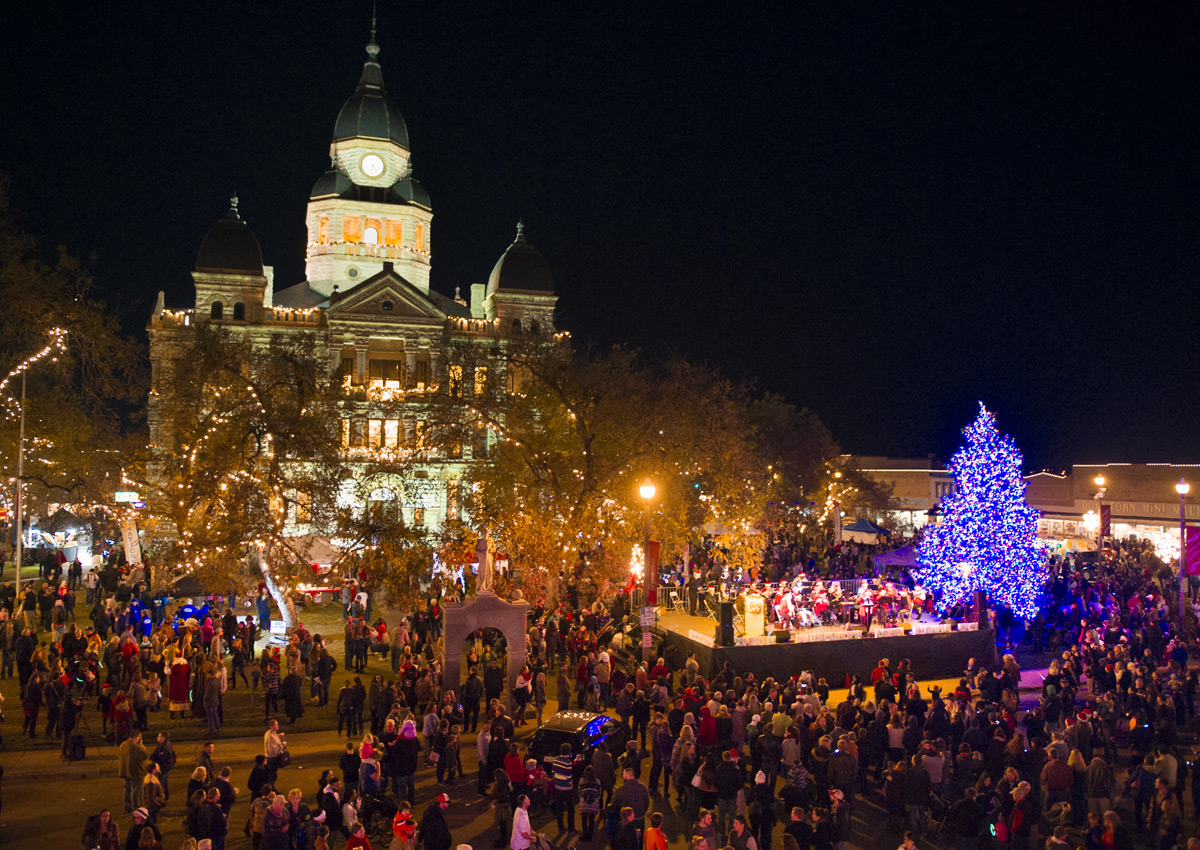 Denton Holiday Lighting Festival
During the holidays, the city of Denton hosts a festive evening on the square. There's live music, food, a toy drive and a tree lighting ceremony. It's a great way to join in on the holiday spirit before the semester comes to an end.
Recommended by:
---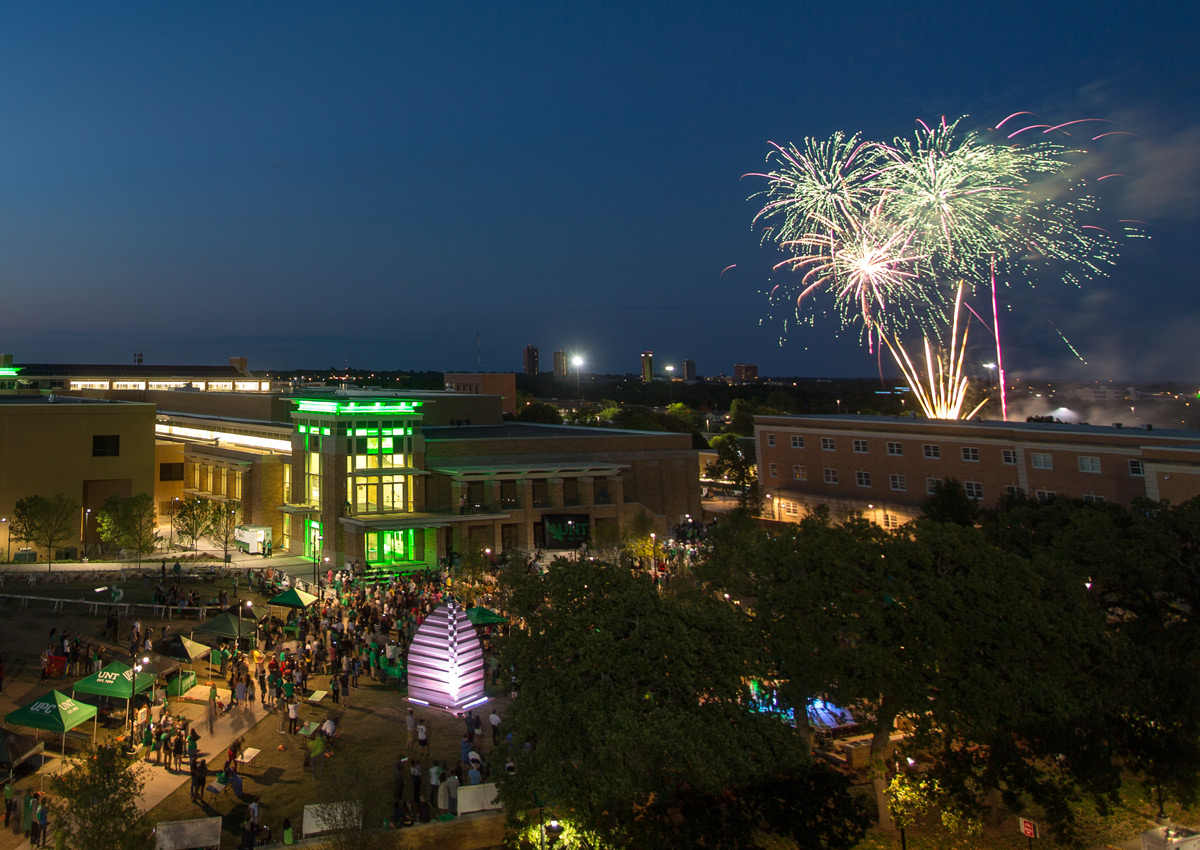 Grad Block Party
Join the UNT community for a chance to celebrate the recent graduates. This event is full of free food, giveaways, music and so much more. Whether you're a freshman celebrating the end of your first year in college or a recent graduate, this event is the perfect way to close out the school year before summer starts.
Recommended by: