Welcome to UNT 101, a weekly series to prepare you to hit the ground running for your new life at UNT. We've interviewed Eagle Ambassadors (read: UNT aficionados) about everything from the best places to study to the best music venues in town. Let their answers be your guide to joining the Mean Green family.
One thing you'll find no shortage of on campus (besides friendly squirrels) are eagles. From the Union door handles to the brick mural on the Library Mall, students can find eagle depictions all over campus and everybody has a favorite:
Soaring Eagle Statue
Now a centerpiece of the Denton campus, the "In High Places" sculpture by Gerald Balciar was commissioned to celebrate UNT's centennial in 1990 and has been an iconic UNT landmark ever since.
Recommended by:
---
Scrappy
Everybody's favorite Mean Green Eagle can't be found roaming campus at all times, but when you do spot him, getting a high five from Scrappy between classes is scientifically proven to brighten up your day.
Recommended by:
---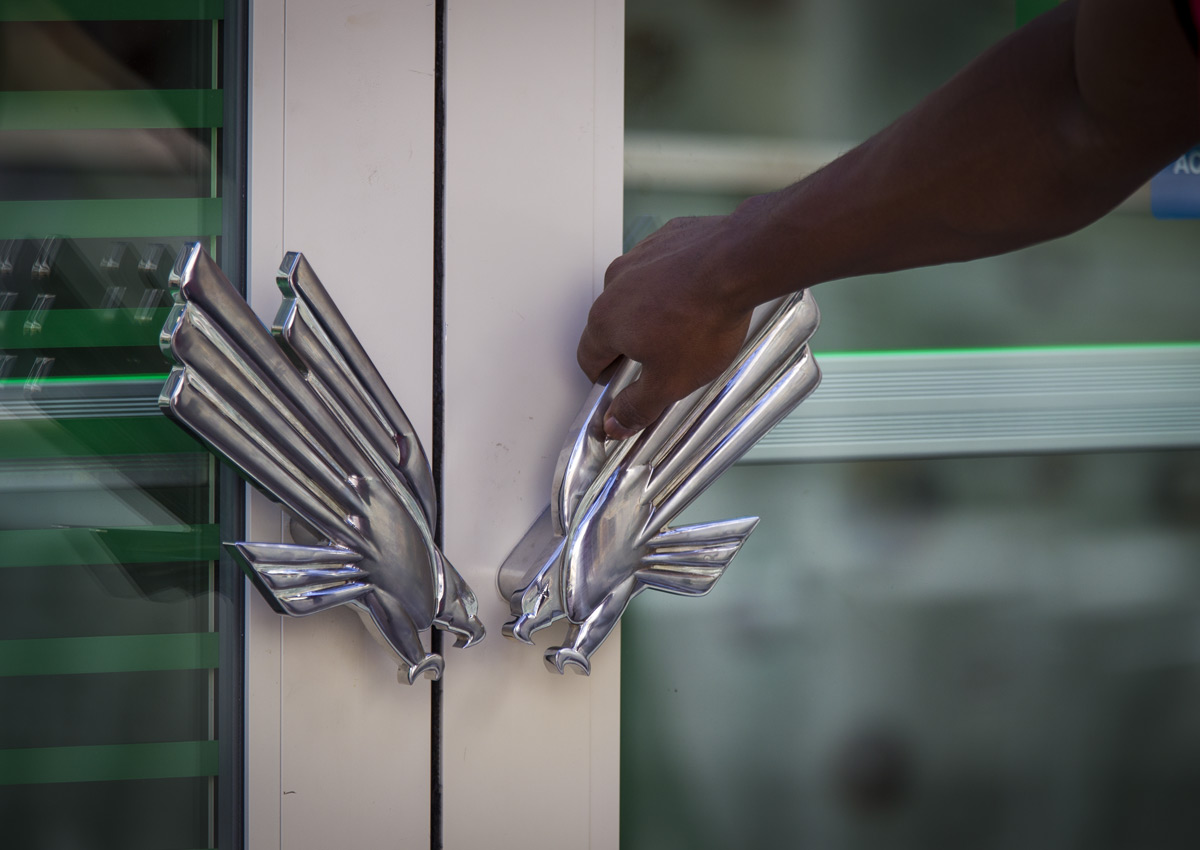 Union Door Handles
Our rejuvenated Union is known for more than just Starbucks and Chick-fil-A. The eagle door handles on the Union gives the building a sense of character and Mean Green pride.
Recommended by:
---