Welcome to UNT 101, a weekly series to prepare you to hit the ground running for your new life at UNT. We've interviewed Eagle Ambassadors (read: UNT aficionados) about everything from the best places to study to the best music venues in town. Let their answers be your guide to joining the Mean Green family.
No matter where you are in Denton, odds are you're never too far from some live music. Whether you're listening to a concert, an intimate show or a street performance, there are plenty of places in "lil' D" to take in some tunes:
The Syndicate
UNT is known around the world for its music program, so it makes sense that the best place for a live concert is right here on campus. Grab some chips and queso and a seat while you enjoy performances by fellow students and independent musicians alike.
Recommended by:
---
LSA Burger Co.
In addition to being named one of the best places to eat off campus, students also enjoy catching a show at LSA Burger Co. After all, what goes better with live music than a juicy burger?
Recommended by:
---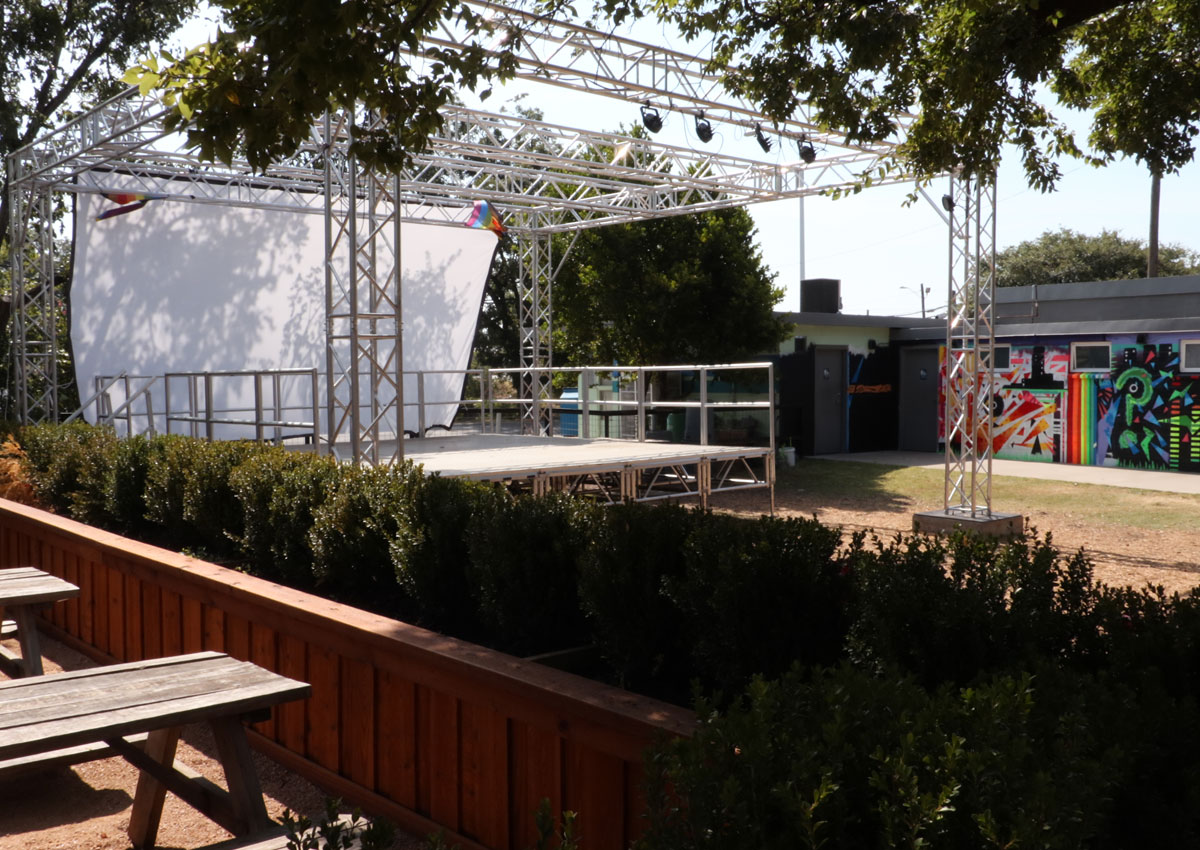 Backyard on Bell
Named Denton's most relaxed spot to "music, mingle, munch" by the Dallas Observer, the Backyard on Bell provides a friendly atmosphere to see local bands, art and more.
Recommended by:
---
JJ's Pizza Basement
There's a reason locals protested when JJ's took away the live music and shows performed on the stage they call "The Ol' Dirty Basement." Now that artists of all kinds have been invited to perform once again, make sure you don't miss out on this one-of-a-kind experience.
Recommended by: