Welcome to UNT 101, a weekly series to prepare you to hit the ground running for your new life at UNT. We've interviewed Eagle Ambassadors (read: UNT aficionados) about everything from the best places to study to the best spots in DFW. Let their answers be your guide to joining the Mean Green family.
This week our Ambassadors are sharing their favorite spots on campus to get a little peace and quiet while they hit the books:
Eagle Commons Library
Located in Sycamore Hall, the Eagle Commons Library is home to the government documents, law, political science, geography and business collections and is also UNT's Funding Information Network location.
Recommended by:
Keeley
Alexis
Mackenzie
Sydney
---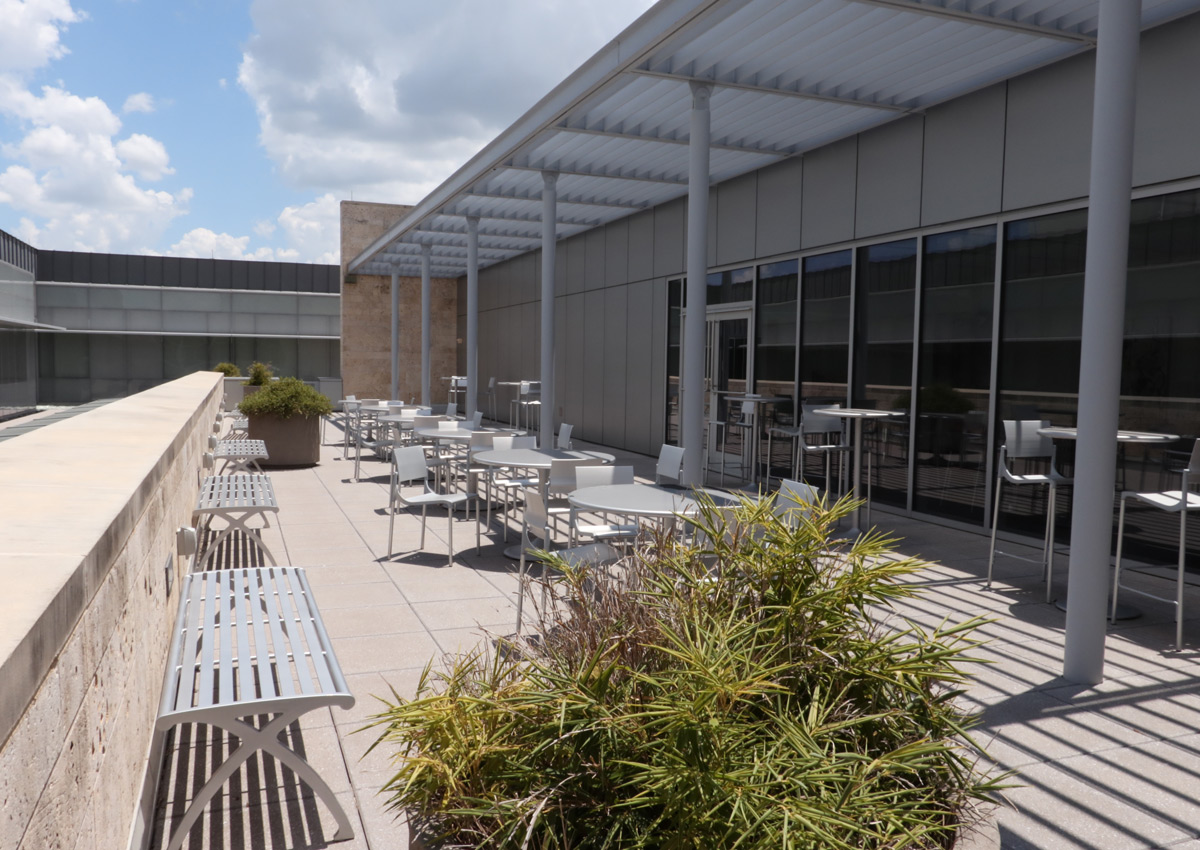 Business Leadership Building Rooftop Terrace
It's not all business in the Business Leadership Building, as the rooftop garden offers a place for students to study in a more relaxed atmosphere.
Recommended by:
---
Coffee Shops
Coffee is a major factor in the college lifestyle. It's no wonder Eagle Ambassador Alyssa picked the Union Starbucks as her favorite places to hit the books. Not only can you focus on your work, but you can also grab a quick espresso while you're there.
Recommended by:
---
Willis Library
Whether you are a social learner or you need complete silence to study, Willis will have a floor perfect for you. Eagle Ambassador Lexi recommends the fourth floor for a quiet corner to spend hours with your head in a book.
Recommended by: