Welcome to UNT 101, a weekly series to prepare you to hit the ground running for your new life at UNT. We've interviewed Eagle Ambassadors (read: UNT aficionados) about everything from the best places to study to the best music venues in town. Let their answers be your guide to joining the Mean Green family.
Every college student needs a caffeine boost from time to time. Here are some of the Ambassadors favorite places in Denton to grab a cup of Joe: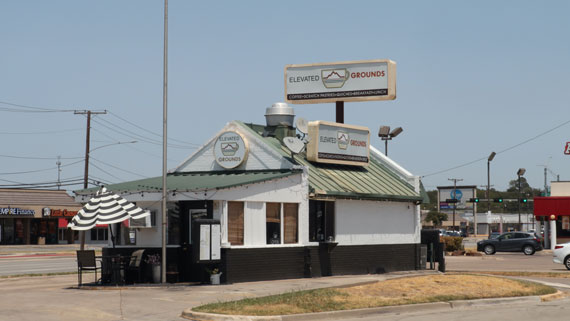 Elevated Grounds
Elevated Grounds is a drive-thru shop with great coffee and even greater service. This spot is not only perfect for coffee enthusiasts but also convenient for busy students as well.
Recommended by:
---
Aura Coffee
Offering their own signature drinks, a build-your-own-smoothie option and everything in between to fulfill any craving you may have, you can't go wrong with any choice at Aura Coffee.
Recommended by:
---
West Oak Coffee Bar
In 2014, two firefighters combined a love for their city and good coffee with a plan to make a Café in Denton. The result is none other than West Oak Coffee bar: a place where customers not only enjoy the coffee, but the work of local artists as well.
Recommended by:
---
Jupiter House
If you are looking for quality coffee at affordable prices, Jupiter House is the coffee shop for you. Jupiter House not only gives you a bang for your buck, but it also delivers a unique vibe you can only get in-person.
Recommended by: