Faculty and Staff Resources
Working at UNT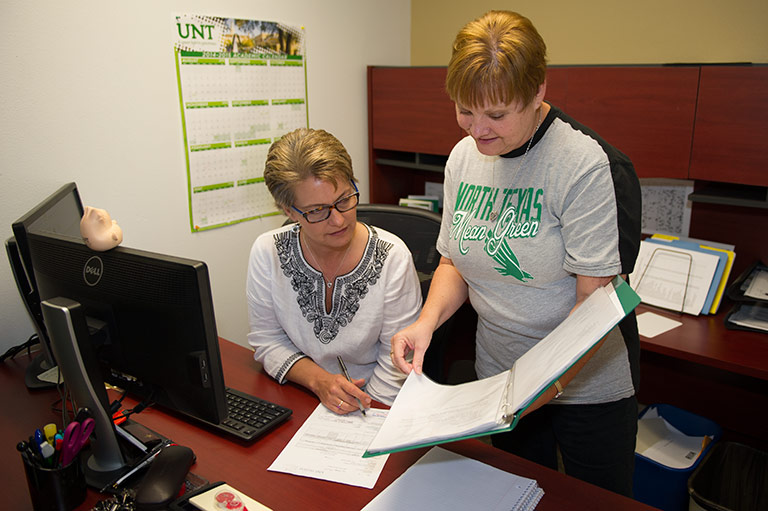 Careers at UNT
One of the nation's largest public universities, UNT offers a diverse work environment for faculty, staff and students to pursue creativity. Explore our many career opportunities and discover why Forbes named us one of the Best Mid-size Employers in the U.S. with more than 1,000 employees.
Deadlines
There are no deadlines to display.
Obituaries
Vivian Castelberry
Vivian Castleberry, 95, who broke barriers for women in journalism and supported UNT by founding the Castleberry Peace Institute, died Oct. 4 in Dallas. Castleberry worked for 28 years at the Dallas Times Herald, tackling subjects that hadn't been covered before — such as breast cancer, domestic abuse and disabilities — leading to numerous awards and honors.The Castleberry Peace Institute sponsors cutting-edge research and educational programs on the causes of war and peace and is the only peace science research institute in the southern U.S. She was awarded the Frank W. and Sue Mayborn School of Journalism's most prestigious honor, the C.E. Shuford Hall of Honor Award.