Faculty and Staff Resources
Top Announcements
Do you know a standout UNT staff member?
Nominations for the 2017 Staff Appreciation Awards can be submitted through Oct. 31.
Learn more and how to nominate.
Celebrate open access with UNT Libraries.
Learn about open access and steps you can take to help grow open educational resources.
Read more.
Don't cancel that class!
The Learning Center offers 60- and 90-minute presentation packages when faculty members can't attend class.
Make a request
Working at UNT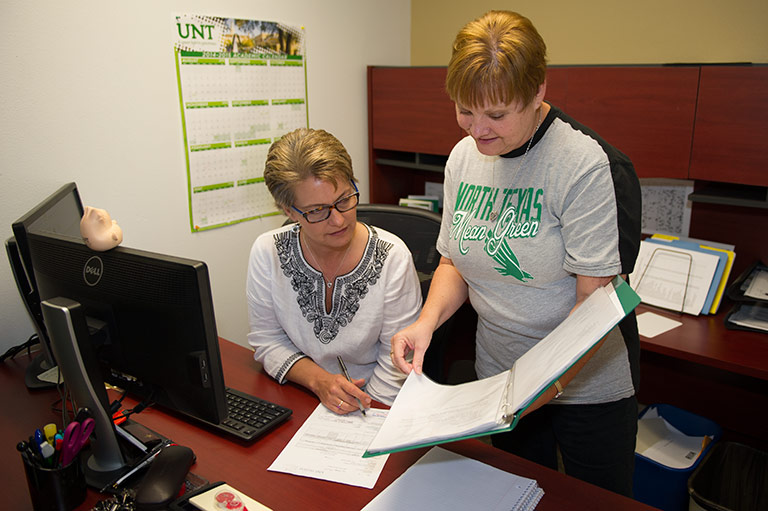 Careers at UNT
One of the nation's largest public universities, UNT offers a diverse work environment for faculty, staff and students to pursue creativity. Explore our many career opportunities and discover why Forbes named us one of the Best Mid-size Employers in the U.S. with more than 1,000 employees.