Faculty and Staff Resources
Top Announcements
UNT Day at the North Texas Fair and Rodeo.
Join us for concerts, giveaways and the Miller Lite Bull Blow Out with President Smatresk Aug. 25.
Learn more
The Mainframe store.
UNT faculty, staff and students receive educational discounts on Apple products, repair service.
Learn about promotions
Working at UNT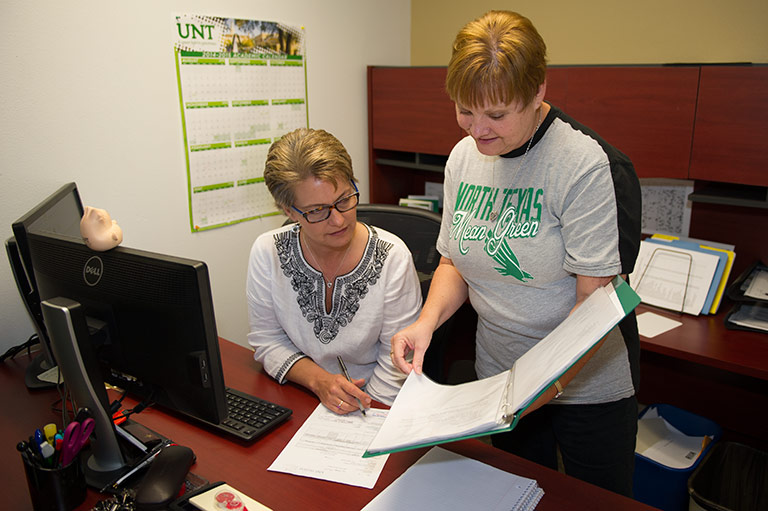 Careers at UNT
One of the nation's largest public universities, UNT offers a diverse work environment for faculty, staff and students to pursue creativity. Explore our many career opportunities and discover why Forbes named us one of the Best Mid-size Employers in the U.S. with more than 1,000 employees.
Top News
Hearing aids, auditory training may provide dementia patients with increases in cognitive abilities, UNT...
Event Calendar
Adventures in Autism Intervention and Research Conference
08:30am
- UNT Gateway Center
Effectively Completing the Final Disposition Log - AC16FD & AC17FD
10:00am
- Willis Library, Room 136
Healthy Numbers: Integrating Healthcare into your Retirement Plan
10:00am
- Sycamore Hall, Suite 119
Social Security and As You Approach Retirement, You Have Choices
10:00am
- Sycamore Hall, Suite 119
Effectively Completing the Final Disposition Log - AC16FD & AC17FD
10:00am
- Willis Library, Room 136
Deadlines
Departments, student orgs and university groups can submit events for publicity on the Homecoming 2016 website
Learn more