Faculty and Staff Resources
Working at UNT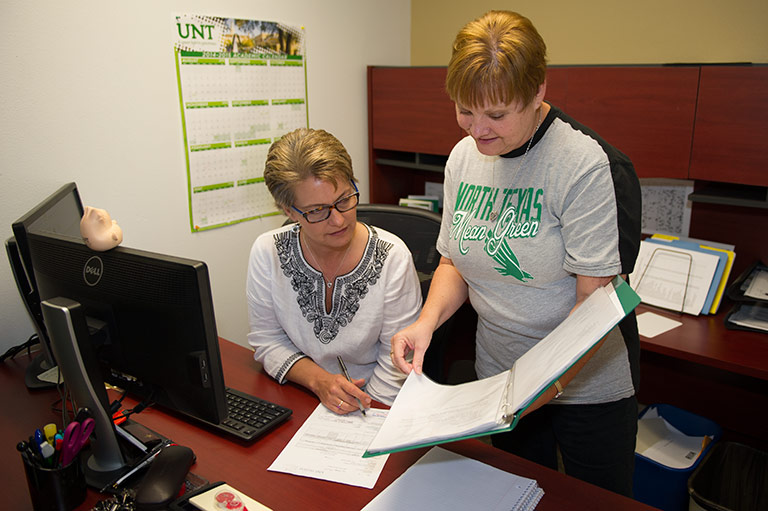 Careers at UNT
One of the nation's largest public universities, UNT offers a diverse work environment for faculty, staff and students to pursue creativity. Explore our many career opportunities and discover why Forbes named us one of the Best Mid-size Employers in the U.S. with more than 1,000 employees.
Top News
University of North Texas faculty member will discuss Aug. 21 televised address on U.S. strategy in...
Deadlines
There are no deadlines to display.
Obituaries
John William Kensinger
John William Kensinger, 69, professor of finance, died July 26 in Denton. He joined the faculty in 1991and taught 26 years in the department, receiving various teaching awards from UNT. He also wrote for numerous publications on finance in national and international journals and conferences and previously taught at the Ohio State University, Southern Methodist University and the University of Texas at Austin.
Glenda Mae Cole
Glenda Mae Cole, 71, died Aug. 3 in Denton. She had worked as an administrative coordinator in the Institute of Applied Science, retiring after 28 years with UNT. She was honored with a staff contribution award for her outstanding contributions to the university.
Services were Aug. 7 at DeBerry Funeral Home and she was interred at Old Alton Cemetery in Denton