Faculty and Staff Resources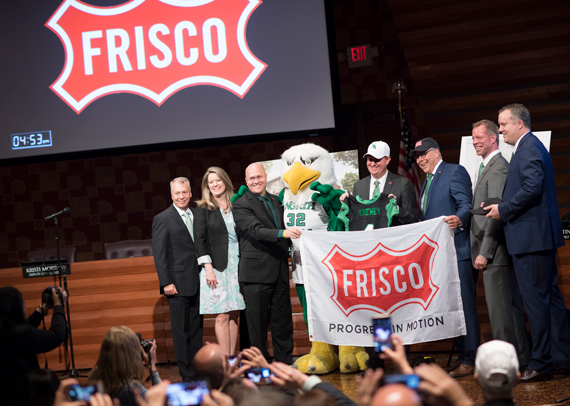 Unanimous approval of a new 'public-public' partnership between the City of Frisco, its Frisco Economic and Community Development Corporations and UNT makes way for what will ultimately be a branch campus to serve at least 5,000 students, providing higher education and research opportunities for future generations.
Top Announcements
Ride the A-train for free beginning Aug. 27.
UNT faculty and staff can ride the DCTA A-train free of charge with a current ID.
Learn more.
UNT System switching to J.P. Morgan Chase Bank.
For now, the Wells Fargo ATM and bank located inside the University Union will remain.
Learn more.
Working at UNT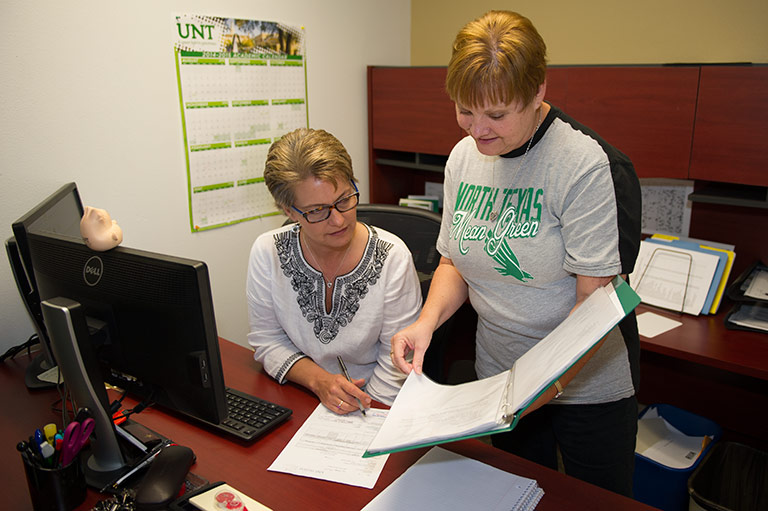 Careers at UNT
One of the nation's largest public universities, UNT offers a diverse work environment for faculty, staff and students to pursue creativity. Explore our many career opportunities and discover why Forbes named us one of the Best Mid-size Employers in the U.S. with more than 1,000 employees.
Deadlines
There are no deadlines to display.
Obituaries
Roddy Wolper
Roddy Wolper, former news director for UNT, died Oct. 10 in Denton. He worked at UNT from 1999 to 2007 as associate director of University Relations, Communications and Marketing and director of news and information. He did everything from serving as spokesman for breaking news stories to writing articles for The North Texan. He was noted for his ability to see things objectively, even writing poetry about current events, and was a mentor to others in the department.
A reception will take place from 2 to 4 p.m. Oct. 21 at Bill DeBerry Funeral Home, 2025 W. University Drive in Denton.
Euline Brock
Euline Brock, ('74 Ph.D.), 86, the former mayor of Denton who was one of UNT's most active supporters, died July 1 in Denton. The Euline and Horace Brock Grand Lobby in the Murchison Performing Arts Center bears the name of Brock and her husband, Horace for their contributions.
In lieu of flowers, the family encourages donations to the Denton African American Scholarship Foundation or the Endowment for Strings at UNT.
Shailesh Kulkarni
Shailesh Kulkarni, 48, of Denton, professor of business analytics in the Department of Information Technology and Decision Sciences, died July 6. He had worked in the College of Business since 1999 and was named a full professor in 2016. He was the curriculum coordinator and curriculum committee chair for the department's master's degree programs.
Services will take place from 4:30 to 7 p.m. Thursday, July 12, at Flower Mound Family Funeral Home, 3550 Firewheel Drive in Flower Mound.
Steven Ross Thompson
Steven Ross Thompson, 34, of Denton, senior food service manager for catering, died July 8 in Denton. Steven, who was a psychology major at UNT from 2004 to 2008, worked his way up from dishwasher as a student employee worker in 2004 to chef garde manger (pantry chef) for UNT Dining Services. He mentored other workers, and his food was known for its beauty and deliciousness. He enjoyed spending time with his family, especially in at his parents' home in the East Texas Piney Woods. Services will be held at 10 a.m. Friday, July 13, at Rader Funeral Home in Longview.