Faculty and Staff Resources
Top Announcements
New office created to improve organization effectiveness.
The Office of Organizational Development will help with process assessment, training, documentation and consultation.
Learn more.
New art building groundbreaking is 1 p.m. Jan. 24.
Officials will break ground in the Lightwell Art Gallery on a new four-story, 128,354-square-foot addition for the College of Visual Arts and Design.
Read more.
Eagle Alert System is test Jan. 27.
The system is tested once each long semester. Is your contact information up to date so you will get the message?
Learn how to update your contact info
Working at UNT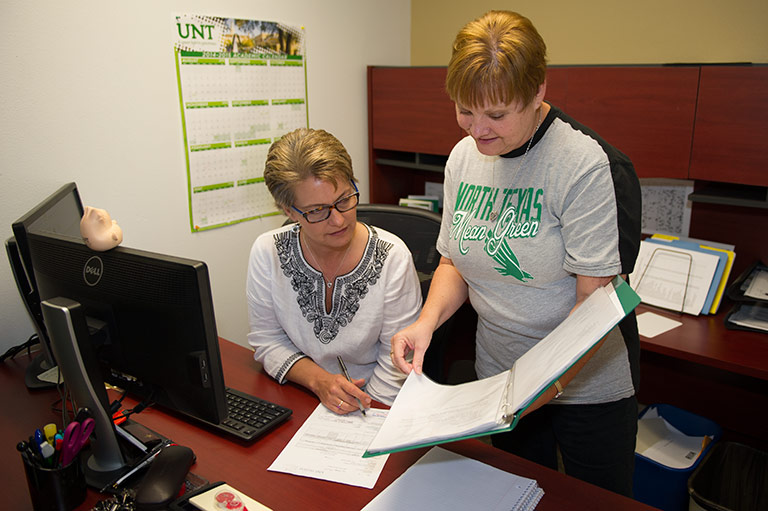 Careers at UNT
One of the nation's largest public universities, UNT offers a diverse work environment for faculty, staff and students to pursue creativity. Explore our many career opportunities and discover why Forbes named us one of the Best Mid-size Employers in the U.S. with more than 1,000 employees.
Deadlines
There are no deadlines to display.