Faculty and Staff Resources
Top Announcements
UNT prepares for new federal overtime rule.
The rule takes effect Nov. 27 for UNT System campuses and impacts overtime compensation for certain employees.
Learn more
Working at UNT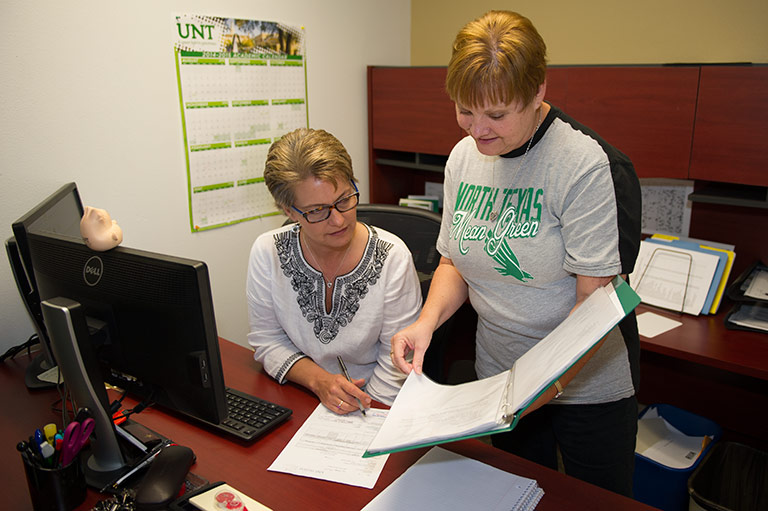 Careers at UNT
One of the nation's largest public universities, UNT offers a diverse work environment for faculty, staff and students to pursue creativity. Explore our many career opportunities and discover why Forbes named us one of the Best Mid-size Employers in the U.S. with more than 1,000 employees.
Top News
Hearing aids, auditory training may provide dementia patients with increases in cognitive abilities, UNT...
Event Calendar
Fall 2016 8W1 Begin Instructor Consent Required To Drop
Fall 2016 Graduate: Last day to file Intent to Graduate
Make Your Money Work For You The Future You Want
02:00pm
- Sycamore Hall, Suite 119
Within Reach: Transitioning from Career to Retirement
03:00pm
- Sycamore Hall, Suite 119
Fall 2016 8W1 Last Day To Change Pass / No Pass Status
Deadlines
Departments and student orgs can reserve tailgate tent packages for the Nov. 5 Homecoming football game.
Learn more