Faculty and Staff Resources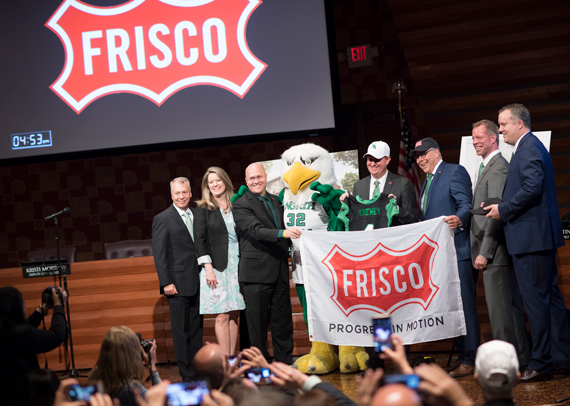 Unanimous approval of a new 'public-public' partnership between the City of Frisco, its Frisco Economic and Community Development Corporations and UNT makes way for what will ultimately be a branch campus to serve at least 5,000 students, providing higher education and research opportunities for future generations.
Top Announcements
Looking for lunch options?
Save 43 percent at UNT dining halls by purchasing a faculty/staff meal plan.
Buy now
Read The North Texan
Learn how UNT research is making a difference in the fight against cancer, criminal justice and more.
Learn more
Board of Regents approves transportation deal
Ten year agreement reached between UNT and DCTA.
Learn more
Working at UNT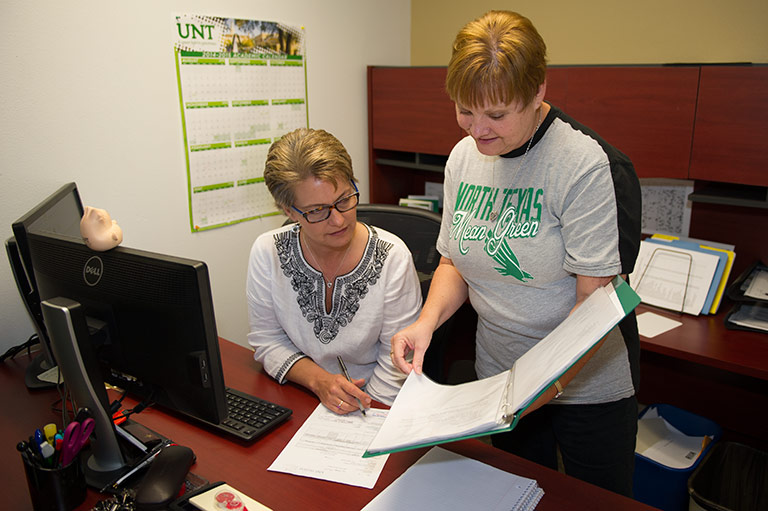 Careers at UNT
One of the nation's largest public universities, UNT offers a diverse work environment for faculty, staff and students to pursue creativity. Explore our many career opportunities and discover why Forbes named us one of the Best Mid-size Employers in the U.S. with more than 1,000 employees.
Top News
Standard recommendation on calcium intake may trigger certain cancers in African Americans, evolutionary...
Deadlines
Obituaries
Sidney Sue Smith Graham
Sidney Sue Smith Graham, who was responsible for coining the phrase "Mean Green" recently passed away.
She and her husband, the late Fred Graham ('57), met as journalism majors on campus. He credited her with creating UNT's Mean Green nickname at a home football game in the 1960s, when he was working as sports information director. He adopted the words for a press release, and the nickname soon caught on. The Grahams worked at the San Angelo Standard-Times and the Fort Worth Star-Telegram, and Sidney was the lifestyle editor at the Denton Record-Chronicle. She also worked as public information director for Denton's Flow Hospital. A memorial service is schedule at 3 p.m. May 26 at First Christian Church in Denton.