Faculty and Staff Resources
Top Announcements
Do you know a standout UNT staff member?
Nominations for the 2017 Staff Appreciation Awards can be submitted through Oct. 31.
Learn more and how to nominate.
President's EDGE program.
The free service helps UNT employees earn their GED, improve English language skills and prepare for the Naturalization Exam (USIC).
Learn more
Early Alert Response System.
Faculty, staff can make recommendation through EARS to help students in academic distress.
Learn more.
Working at UNT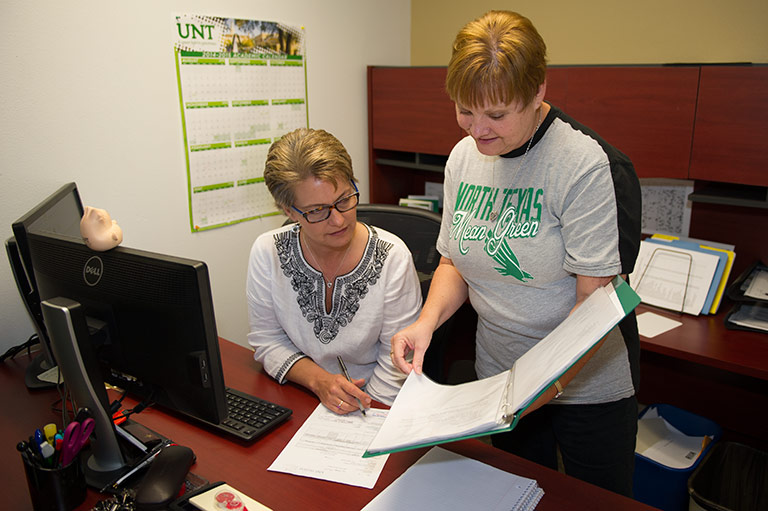 Careers at UNT
One of the nation's largest public universities, UNT offers a diverse work environment for faculty, staff and students to pursue creativity. Explore our many career opportunities and discover why Forbes named us one of the Best Mid-size Employers in the U.S. with more than 1,000 employees.
Deadlines
2016 Educational Leadership Conference Nov. 9 for educators in leadership at the K-12 and university levels. Register by Oct. 31.
Learn more.