Faculty and Staff Resources
Top Announcements
President's Staff Sack Lunch Oct. 11.
Win prizes, enjoy dessert, celebrate your colleagues at the first sack lunch of the 2016-17 academic year.
Learn more
UNT's Institutional Records Management program.
Get updates to help you manage your records and learn about mandatory training.
Learn more
Working at UNT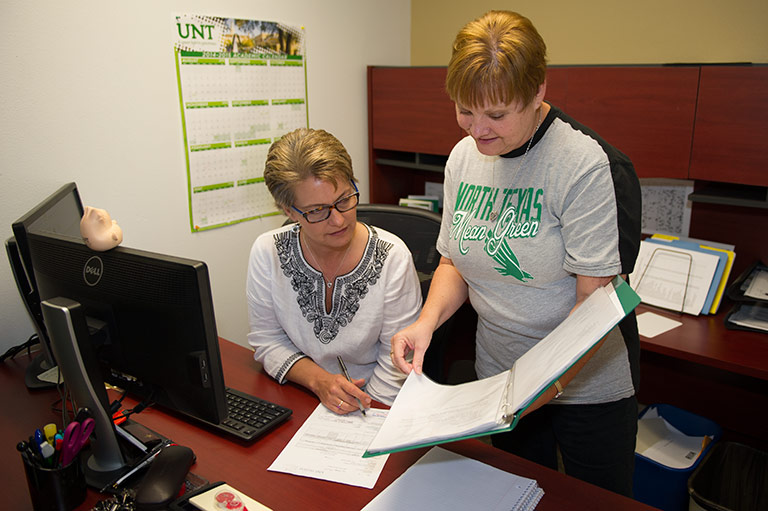 Careers at UNT
One of the nation's largest public universities, UNT offers a diverse work environment for faculty, staff and students to pursue creativity. Explore our many career opportunities and discover why Forbes named us one of the Best Mid-size Employers in the U.S. with more than 1,000 employees.
Deadlines
Departments and student orgs can reserve tailgate tent packages for the Nov. 5 Homecoming football game.
Learn more